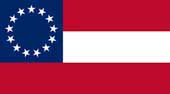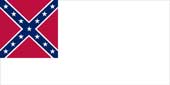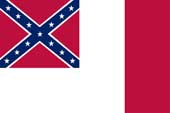 Sons of Confederate Veterans
Monthly Meeting: Thursday April 11th @ 6:15 PM
Place: VFW Bldg., McLendon Rd.
DIRECTIONS: U. S. 70 east, exit #4, north on Mclendon Rd. VFW is located past the KOA campground.
Guest Speaker: TBA
Topic of Discussion: TBA
For More Information Call; 501-262-5648
---
By: Submitted - The Sentinel-Record
BLACKSBURG, Va. — Ruth Standiford Keller Alexander passed away on Jan. 25 in Blacksburg, Va. She was born Aug. 11, 1917, in Hot Springs to Irvin S. Keller and Winifred Warren Keller.

She was a descendant on her maternal side of John C. Hale and Sarah Gardener Hale, who founded the first bath house, the Hale, and the first Baptist Church. On her paternal side, she was a descendant of Dr. James McDonald Keller and Sally Phillips Keller. Dr. Keller was the uncle of Helen Keller.

Ruth retired from 1st Federal Savings after 30 years. While employed there, she attended Garland County Community College and Little Rock University and earned a standard diploma.

She was preceded in death by her husband Houston (Baldy) Alexander and her brother, Warren M. Keller. She is survived by her son, Hugh and grandchildren, Michael and Kate. - Published: 02/10/2013
---
---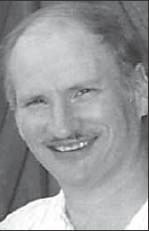 Larry D. Rhodes
Larry Dale Rhodes was born Nov. 16, 1955, the youngest child of the late Dorothy and Joe Rhodes, of Hot Springs. He was a born-again believer and a member of Second Baptist Church. He has returned to his Father, April 1, 2013, after a lengthy illness.

Larry received his BS at Henderson State University and was an Audiologist for many years in El Dorado and Hot Springs. He was a long-standing member of the Garland County Historical Society and had many historical articles published in the "Ouachita Life Magazine" and the "Hot Springs Senior Edition." He was also an active member in the Sons of Confederate Veterans Organization, a Civil War re-enactor, and a friend to the National Park Service.

He leaves behind Carolyn Riley, of Texas; Bobby and Diane Rhodes, of Texas, Barbara and Alex Strawn, of Hot Springs; nephews include Timothy Strawn, of Hot Springs, Ben and Jessica Strawn, of Fayetteville, Jeremy and Grace Strawn, of Nevada, David and Yvonne O'Riley, of Texas, Michael Riley, of Texas, and Joe and Deirdre Rhodes, of Florida; nieces include Rebecca and David Stone, of Hot Springs, and Elizabeth and Phillip Jones, of Hot Springs. His beloved uncles and aunts are William and Dorothy Rhodes, of Connecticut, Cecil Scott, of Hot Springs and Nellie Blaylock, of Hot Springs; and many greatnieces, nephews and cousins.

Graveside service will be held at 10:30 a.m. Friday at Lowe Cemetery in Royal with Pastor John McCallum officiating.
The family will be at 223 Gatehouse Road, Hot Springs.
Guest register at http://
www
.
grossfuneralhome
.
com
.
---
---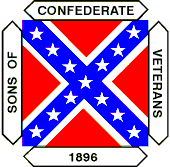 Idaho Web Design Tools
Copyright ©2010 James M. Keller SCV Camp #648
Hot Springs / Garland County, Arkansas